Had a bit of an oil leak in the boxster, found it fairly handy
only a breather tube cracked.
I got a bit carried away taking bits off and i ended up with the gearbox out.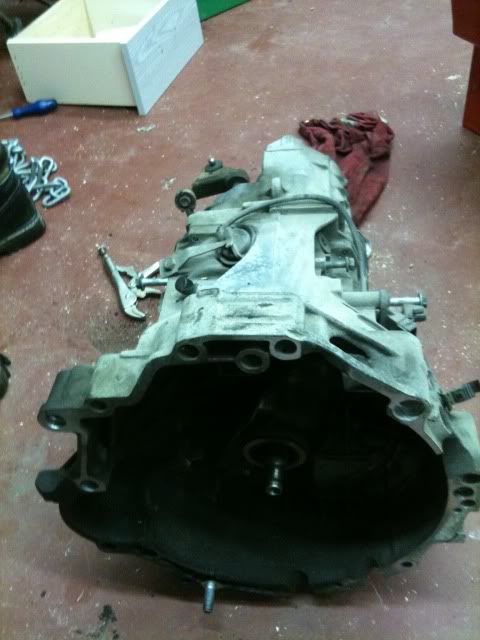 few more bolts and i'll have the engine out.
only took two of us 2 hours and box of tools from Aldi!!!